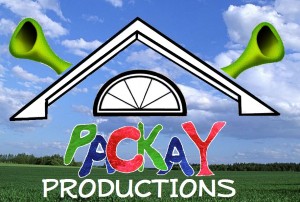 Hello Shrek Fans!
My name is Kay and I'll be your humble guide behind the scenes of this summer's spectacular production of SHREK THE MUSICAL at the Glove Theater! If you're here now, you've donated (or are pondering donating) your hard-earned money towards making this show happen. For that we ALL want thank you SO MUCH. SHREK is shaping up to be a fantastic production and I can't wait to give you guys a peak "behind the curtain" into our world.
Putting on a massive show like this is no small task. It takes a lot of talent & teamwork to get to opening night. Every person brings their specific talent to the table, and my "table talent," if you will… is puppetry! That's why, in addition to maintaining this blog and giving you guys exclusive access to the creative process, my company—PACKAY PRODUCTIONS—will be handling all things "puppet" for this show.
That gumdrop button-lovin' Gingerbread Man? That's our work.
Lord Farquaad's adorable little legs? You got it. Us, baby.
The beautiful behemoth Dragon? Also us! In fact, I'm very excited to say that in addition to creating Dragon, I will be performing the role each night… so when you come see the show, give that magenta-colored winged wonder a wave! Tell her you're reading the blog! Maybe she'll shake a tailfeather (wait, do Dragons HAVE feathers???) in your direction!
More updates are coming soon, gang! If you've donated, stay tuned for pictures, interviews and LOTS more to show up here now through opening night in July!
… and if you HAVEN'T donated yet? Whatcha waitin' for, boys and girls?! All you need to do is click on the donation link and drop $1 in our virtual bucket! That single buck is your key to exclusive access to all the awesome content that's to come.
You can't even get a latte for that anymore!
And we ABSOLUTELY promise to be the most amazing one you have ever experienced!
Amazing show, I mean.
Not an amazing latte.
… well, if you REALLY want one, I suppose we could work something out. Maybe. Though I think Shrek himself would make that latte for you and, unless you fancy lizard guts and toad eyeballs, I'd skip any foodstuffs that green guy may whip up for ya.
So, before I ramble on further… That's it for now, you guys!
DONATE! Get in on the fun!
All the Best from us to you!
Sincerely,
Kay and all those livin' in the land of Far, Far Away…
Comments
comments